Performative Lectures


---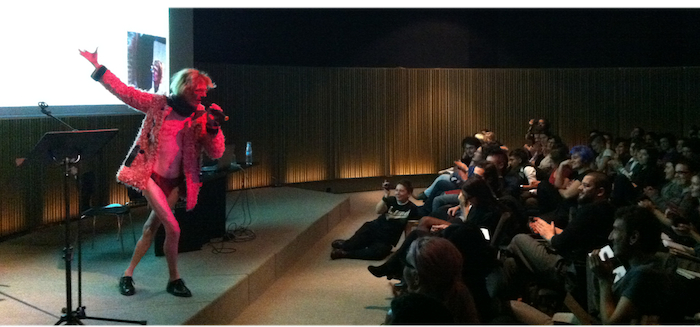 MACBA, Barcelona Nov. 2012

20/11/2012. Tropicamp conference in the Museum of Contemporary Arts ( MACBA), Barcelona.
A presentation using popular spanish folk music (coplas/ rumba catalana) to talk about queer outsider Spanish artists Ocaña and Rampova Cabaret and the precarious nature of performance artists within the art establishment and the Academy. The anarchic presentation and content mirrored the context since I was "unofficially" invited at the last minute by conference organiser Beatriz Preciado and had to prepare the talk in a matter of hours.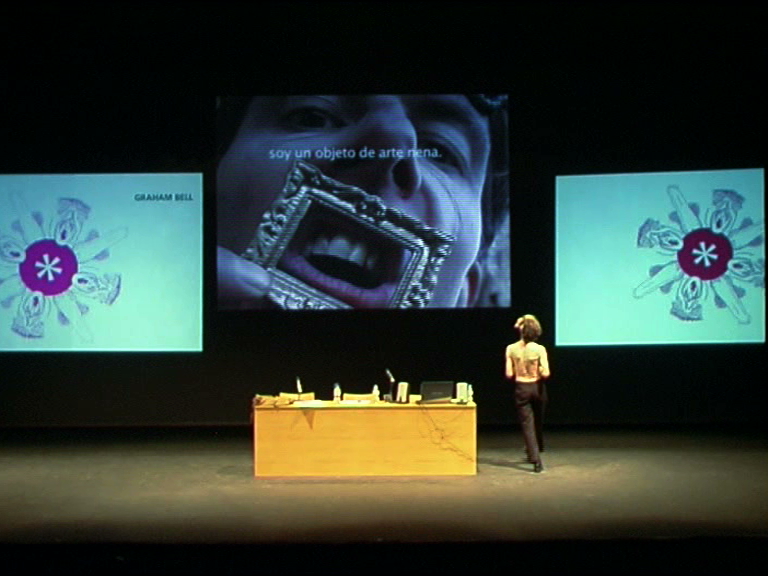 "Cuerpos/Sexualidades Heréticas y Practicas Artísticas ": (Heretical Sexualities and Bodies in Artistic Practises) conference, Palau de Altea
A live projection of my film "Identity", a short about gender and sexuality in performance during which I carried out a series of actions relating to the topics under discussion. In the introduction I spoke about heretical bodies in different contexts, eg skinny, effeminate queens on the gay scene or bisexuals in queer spaces.
Una presentación de la obra de artistas outsiders queers como Ocaña and Rampova Cabaret utilizando las letras de canciones de la música folclórica española para hablar de la precariedad de la performance dentro de las Instituciónes. La naturaleza anárquica de la presentación y de sus contenidos era debido al contexto- estaba invitado de manera no- oficial al ultimo momento por la organizadora de las conferencias Beatriz Preciado.